Fans Say Tamela Mann Looks Absolutely Stunning in Her New Music Video 'Touch from You'
Written by bbgnetwork on December 13, 2020
American gospel singer Tamela Mann recently released the video of her song, "Touch From You," earning praise from her numerous fans for her stunning looks in the video.
The video for Tamela Mann's new song, "Touch From You" has been released and fans are pleased. In the inspiring song, the singer poured out her heart, asking the Lord for His touch amid everything happening in the world today.
Following the video's release, fans shared their thoughts about it with many of them delighted with Tamela's stunning look, taking time to praise her for it.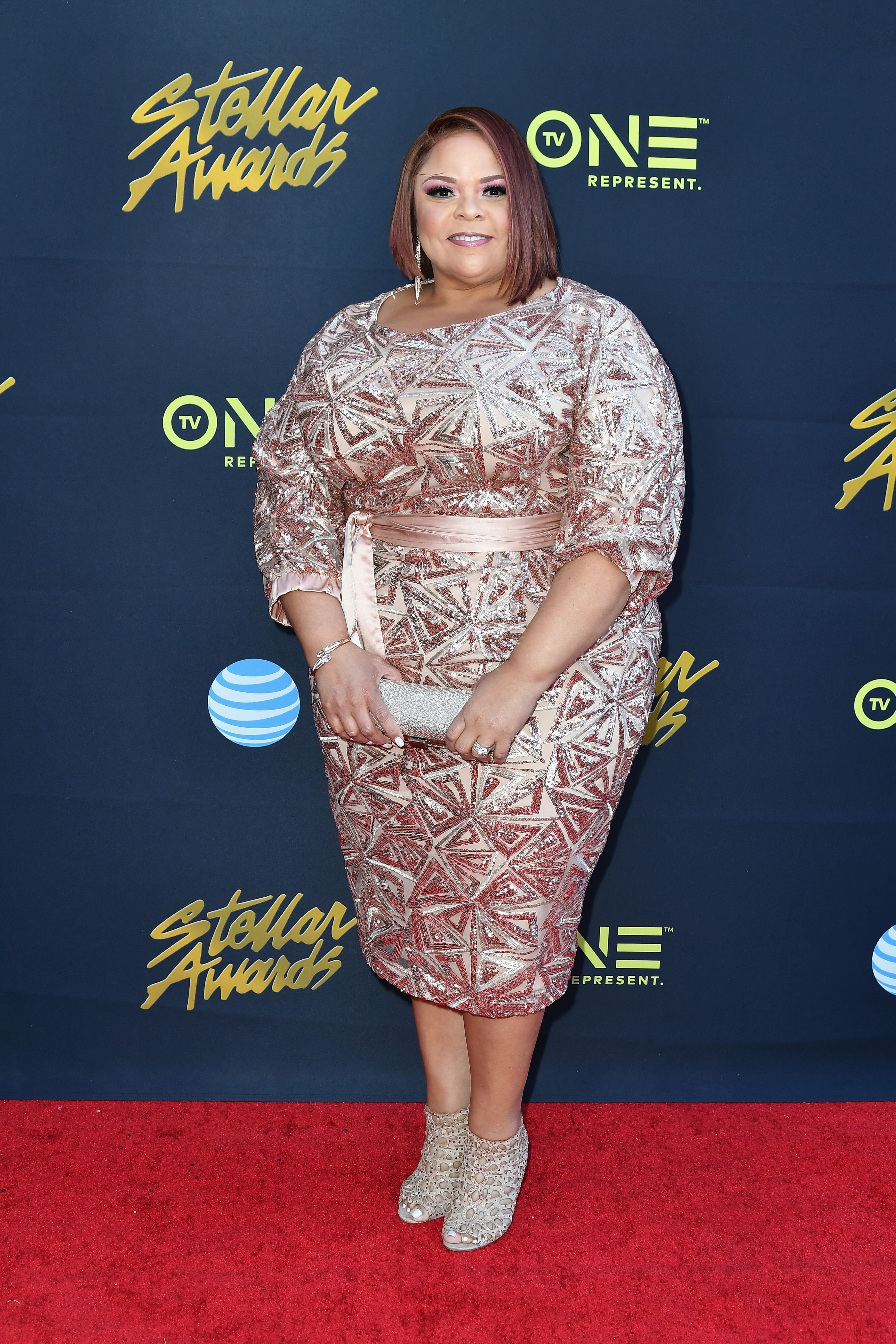 One impressed fan rated Tamela's vocals, her outfits, and everything about the video 10 out of 10. Another fan noted that everything about the video was on point, adding that the song was needed.
A third person said the video was amazing before complimenting Tamela on her gorgeous outfits. At the same time, a fourth fan pointed out that Tamela's stylist had an impeccable eye and that the singer always looked regal.

More encomiums from fans continued to come the way of Tamela. One fan said that "Touch From You" was the kind of song that the world needed due to the circumstances it found itself.
The fan further noted that Tamela impressed with her looks and vocals. In the same vein, a sixth fan opined that Tamela's song was beautiful and touching, adding that the singer looked stunning and had so much grace and class as usual.
The couple prepared healthy WW recipes during quarantine and never missed out on their daily fitness routines.

Tamela's stunning physique in her new video did not come out of anywhere. The singer had to dig in to shed some weight and lost about 50 pounds last year. She did not do it alone though, she had the support of her husband, David Mann.
The couple made an appearance on Essence's "Yes, Girl!" podcast last year where they discussed their life, love, and business ventures. Tamela also spoke about her decision to be healthier after she became an ambassador for Weight Watchers (WW).
Tamela said she was grateful for her husband's support while she was shedding weight even though it was a journey she needed to embark on alone.
However, much praise for Tamela's newfound fitness and healthy lifestyle goes to Weight Watchers' new program. Her decision to begin a fitness plan last year quickly caught a buzz, with her daughter, Tiffany, joining her on her quest.
Inspired by his wife, David also became a WW ambassador. The couple prepared healthy WW recipes during quarantine and never missed out on their daily fitness routines.
In a chat with Madame Noire, David said Tamela was one of his biggest inspirations, revealing that she completely changed her lifestyle and caused him to join the WW program.
Article Originally published HERE
---